Enjoyed a lovely bbq and ate outdoors at the in-laws today. Such beautiful weather. I won't hear a word about the heat returning, not a word. I decided to enjoy what's left of my evening by doing some crafty stuff with cocktail in hand. So you'll have to forgive the short entry.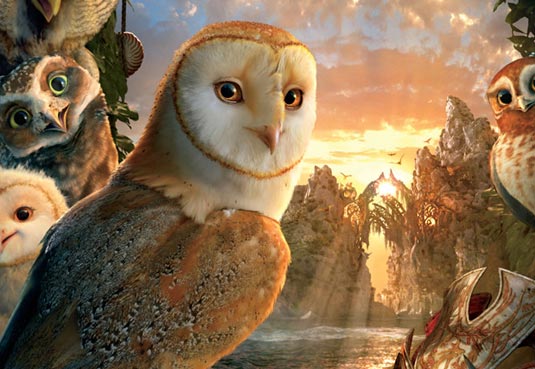 Have you heard about this movie,
Legend of The Guardians
, featuring only CGI owls? I saw a preview for it at
Despicable Me
and was fascinated. It comes out soon. Owls! I love owls. And they do cute owl things, like cocking their heads to the side, "hoo" ing, and rotating their heads all the way around. And I think these owls are Australian. I'm gonna see that one alone, I think, because M. hates magic and fantasy. But I can't wait!
I also thought I'd entertain you by filling you in on the sites I go to all the time.
Design Sponge
Good design in all kinds of ways, pretty pictures, lots of DIY things
Rare Bird Finds
A blog all about finds! There are a lot of Etsy crafters featured here, but also more traditional companies as well. Good place to go when you want to give someone something interesting.
PostSecret
If you haven't gotten hooked on PostSecret yet, you should go. It's like 5 minutes of your life once a week.
Bake It Pretty
Where I buy a lot of my cupcake supplies. Good stuff there.
The Curiosity Shoppe
So many good things for the home, and weird gifts, and curious things.
Smart Bitches, Trashy Books
Reviews of trashy books by women with brains.
Bakerella
She makes cake pops, and the pictures of the cake pops are amazing. Such great bakery photography.
See you tomorrow!